donut and coffee
colorful photo of a cup of coffee and a donut with a bite eaten on a green background
cherry pie
photo of a cherry pie sitting on a plate on a green background
fun waffle
overhead photo of a waffle with syrup and butter on a plate with a blue background
grilled cheese sandwich
bright blue background with a round plate with a grilled cheese sandwich
peas and carrots
a square bowl of peas and small carrots on a yellow background
deviled eggs
full of shape and color. a platter of deviled eggs on a white square plate on a yellow background
fruit loops
orange and yellow color scheme with a square bowl of fruit loops with a glass of orange juice
hot dog and french fries
color photo of a hot dog in a paper container next to a container of french fries
colorful pepperoni pizza
overhead photo of a pizza with a slice missing on a red background with a pizza cutter
red and yellow kids lunch tray
overhead photo of a bright yellow kids lunch tray with red round foods on a red background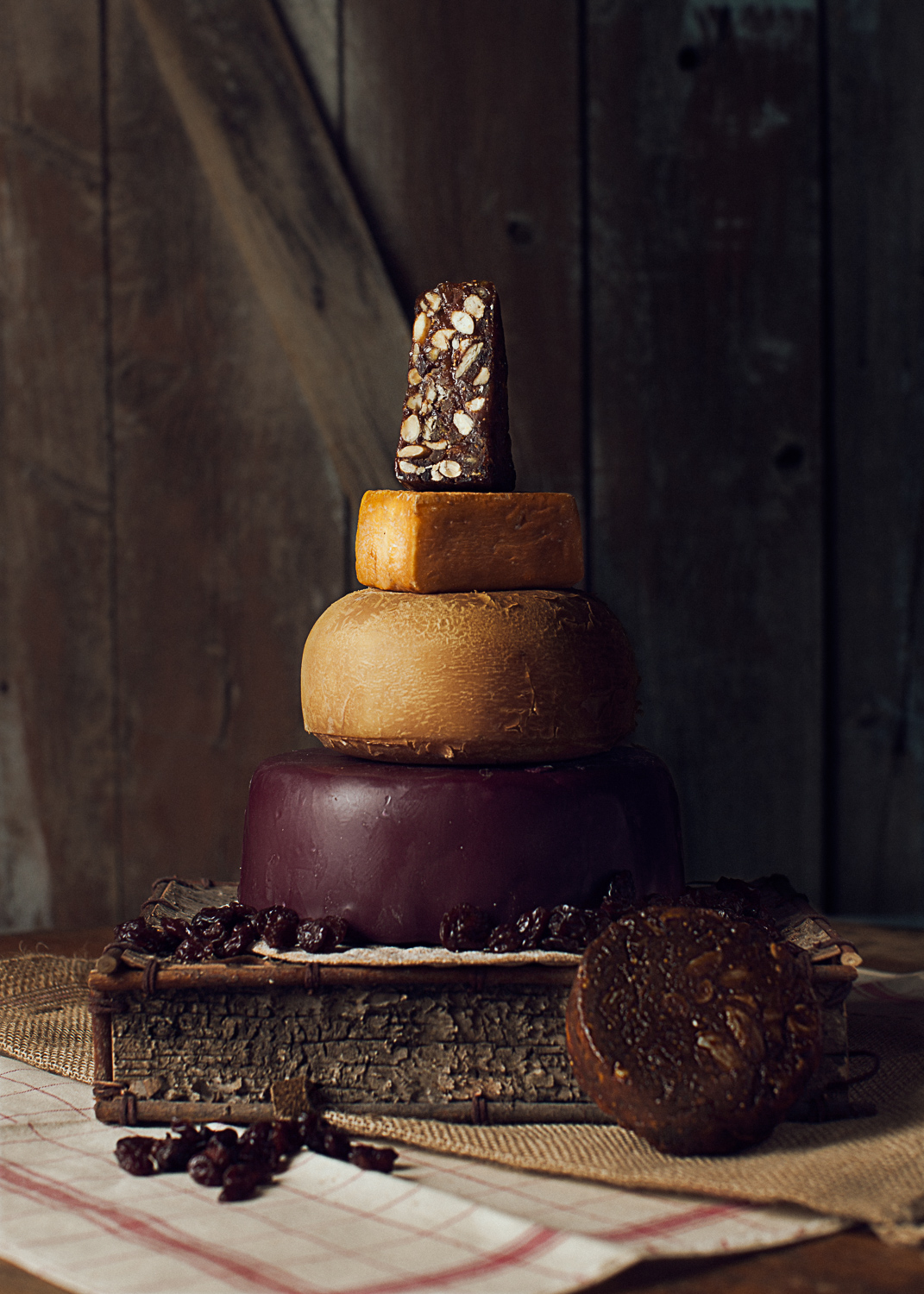 artisan aged cheese cake
dark moody photo of a tower of cheese wheels sitting on top a piece of wood with a wood background
artisan cheese
moody photo of cheese wedges on a cutting board with banana chips for garnish
tuna toasts
overhead photo of small toast slices with tuna on a piece of slate
ham sandwich
close up photo of an artisan sham cheese and letttuce sandwich on a cutting board
box of cookies
moody photo of a box of cookies. some in the box some coming out. warm colors on a wood table.
bowl of desert chips
studio photo of a bowl of potato chips with chocolate and sprinkles
sweet potatoes on a plate
photo of an arrangement go sweet potato slices on a black plate with tongs.
bowls of nuts
advertising overhead photo of a round basket filled with small bowls of nuts
festive alcohol beverage
christmas themed photo of a bottle of wonderment with a christmas tree in the background.
bottle of vodka
moody studio photo of a bottle of vodka with a window in the background
gin and tonic with lime
studio photo of a clear glass of gin and tonic garnished with lime slices